Beyond Coexistence-Vision for Oklahoma City Saturday, April 26, 9-12 AM and Sunday, April 27, 1-4 PM, Health Alliance for the Uninsured and The Interfaith Alliance of Oklahoma will be helping vision specialists in Oklahoma City provide free screenings and referrals for the elderly and uninsured. We need adult volunteers for either or both days who are willing to help (no medical or vision screening training is necessary). Work involved will include helping patrons fill out
CAIR Oklahoma: Building Bridges Interfaith Leadership Award
The Interfaith Alliance Foundation of Oklahoma is proud to be the recipient of the "Building Bridges Interfaith Leadership Award" at this years CAIR Oklahoma 8th Annual Banquet!! We have a tremendous respect for the work CAIR does for pluralism and social justice in our community. Thanks to Adam Soltani for your great leadership and direction for the work you do at CAIR. We are very honored to be partners of progress with CAIR Oklahoma! Thank you!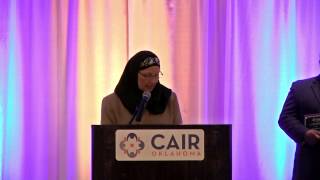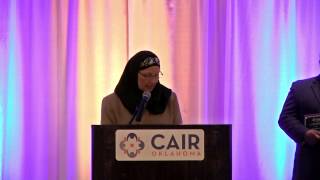 Building Bridges Award from CAIR-OK
The Building Bridges Interfaith Leadership Award was presented to the Interfaith Alliance of Oklahoma at CAIR Oklahoma's 8th Annual Awards Banquet on April 5, 2014.